Commercial Construction Blog
Hi everyone,
This is my site blog, officially its called the "B2B Copywriter Blog", and here you can see any and everything that has been added or edited since your last visit.
Instead of wondering what, if anything has been changed, here you get a list of the most recent changes, in chronological order.
How cool is that?
This is a very handy feature to include at your site as well. And depending on how you ultimately choose to build your site, a blog can easily be added to a HTML/CSS site, and is a built in feature for almost every CMS program available.
For me, setting up a site blog, and even the RSS option, is simply a no-brainer.
Save your returning visitors time and energy
Show new visitors that you are regularly adding to the site
Post about trending topics, to engage with your visitors
So, below you will find a list of the most recent updates to the site, 15 of them to be exact, as I get more pages added, I will change the setting to show more in this list.
Please feel free to peruse the recent changes I have made to the site. And if you have any questions or comments, you can use the Contact Us form to submit those thoughts or questions.
Thanks for stopping by today,
Curtis Dennis

Your Freelance B2B Copywriter


Apr 28, 2020
My client list for your review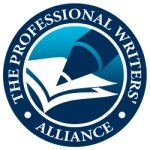 My client list shows my ability to provide B2B copywriting and web design services to small business and non-profit groups, like yours.