My Client List
You can see my (partial) client list just below.
I have been very fortunate to work on projects that are near and dear to my heart, such as;
The construction industry (contractors, architects, and such)
Building material manufacturers and suppliers
Entrepreneurs, infopreneurs and solopreneurs 
Non-profit groups
I have also had the pleasure of working with some very talented business owners, whose vision and determination was simply awe-inspiring.
Most recently, I have begun focusing on the B2B copywriting, and SEO for my clients. This allows me to utilize my nearly 20 years working online as a solopreneur and infopreneur myself, and 30 years of boots-on-the-ground experience as a commercial carpenter, on every single project.
Feel free to contact me with any questions around B2B copywriting, SEO for your business, or Google compliant web design.
---
Current Client List
Created several articles for their members, focusing on website compliance issues and bad design choices to avoid like the plague.
---
The premier manufacturer and supplier of truly realistic faux stone and faux brick panels, for your home or office decorating needs
---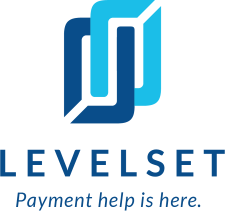 Levelset helps contractors, subcontractors, and material suppliers to get paid for the work and materials they have provided, for a specific project. 
---
The nation's largest manufacturer and supplier of pre-fab steel buildings.
---
Very pleased to say that I was such a great student, that I have now written several "Guest Author" pieces for AWAI.
---
Non-Profit Client List
SAFEWA (Statewide Action for Family Empowerment Washington)
DadsMOVE (Dads Mentoring Others with Voices of Experience)
For each of these groups, I was hired to:
Build a complete website
Write or rewrite all of site content
Launch and maintain their social media
Create all print media and training materials
Set up online registration for events
---
Small Business Client List
For these clients, I was hired to:
Build/rebuild the website
Write or rewrite all of site content
Launch and maintain their social media
Create all print media 
Provide images/videos as needed
---
Regional/State Projects
Division of Behavioral Health and Recovery
High Fidelity Wraparound Project of Skagit County
Portland Regional Training Conference
Washington State Mental Health Transformation Grant
Department of Social and Human Services (Mental Health Division)
For these clients I provided copywriting services that dealt with special need children, IEPs, de-escalation techniques, and Wraparound services for at-risk youth.
---
Grant Writing Projects
King County MIDD project (funding awarded - $800K)
Consumer and Family Operated Capacity Building Grant (funding awarded - $25,000.00)
Family, Youth, & System Partner Roundtables Expansion (funding awarded - $25,000.00)
On these projects, I worked as the grant writer. I responded to the RFP, detailed the services to be provided, worked out the budgets, and was responsible for the quarterly and annual reports.
I served as the Executive Director for the DadsMOVE group from 2011 through 2015, as I have a son who is on the Autism Spectrum Disorder (ASD - formerly known as Asperger's Syndrome).
---
National Projects
Federation of Families for Children's Mental Health Conference
Here I was responsible for writing the workshop proposal, creating the training materials, and served as the lead presenter at the conferences.
If you have any questions, feel free to send me an email.
Curtis Dennis
Your Freelance B2B Copywriter