My Client List
You can see my (partial) client list just below.
I have been very fortunate to work on projects that are near and dear to my heart, such as;
The construction industry (contractors, architects, and such)
Building material manufacturers and suppliers
Entrepreneurs, infopreneurs and solopreneurs 
Non-profit groups
I have also had the pleasure of working with some very talented business owners, whose vision and determination was simply awe-inspiring.
Most recently, I have begun focusing on the B2B copywriting, and SEO for my clients. This allows me to utilize my nearly 20 years working online as a solopreneur and infopreneur myself, and 30 years of boots-on-the-ground experience as a commercial carpenter, on every single project.
Feel free to contact me with any questions around B2B copywriting, or SEO services for your website today.
To learn more about specific types of copy and content that I can create to improve your visitor traffic, website ranking, and lead-gen efforts, you can also checkout my B2B Copywriting Portfolio page.
---
Current Client List
Created several articles for their members, focusing on website compliance issues and bad design choices to avoid like the plague.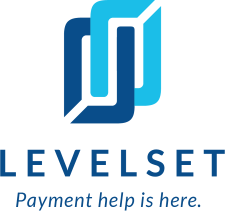 Levelset helps contractors, subcontractors, and material suppliers to get paid for the work and materials they have provided, for a specific project. 
The nation's largest manufacturer and supplier of pre-fab steel buildings, combined with nationwide shipping options.
Meridian Brick's culture celebrates a rich legacy of brick-making expertise combined with a spirit of continuous improvement and innovation.
Very pleased to say that I was such a great student, that I have now written several "Guest Author" pieces for AWAI.
The premier manufacturer and supplier of realistic faux stone and brick panels, for your home or office decorating needs.
Thanks for taking time out of your day to visit my website. If you have any questions, feel free to send me an email or give me a call. 
If you do call, please consider your time zone and mine, which is PST.
I look forward to hearing from you soon,
Curtis Dennis
Freelance B2B Copywriter and Content Marketer